Well knock me down with a feather. I just learned that less than two months after we got underway we've entered the prestigious Feedspot 'UK's Top 100 Music Blogs' listing at #44.
I don't know how the ranking system works but I was heartened after a hard day at the office to read this comment from Anuj Agarwal, the Founder of Feedspot: "I would like to personally congratulate you as your blog Nordic Music Central has been selected by our panellist as one of the Top 100 UK Music Blogs on the web…I personally give you a high-five."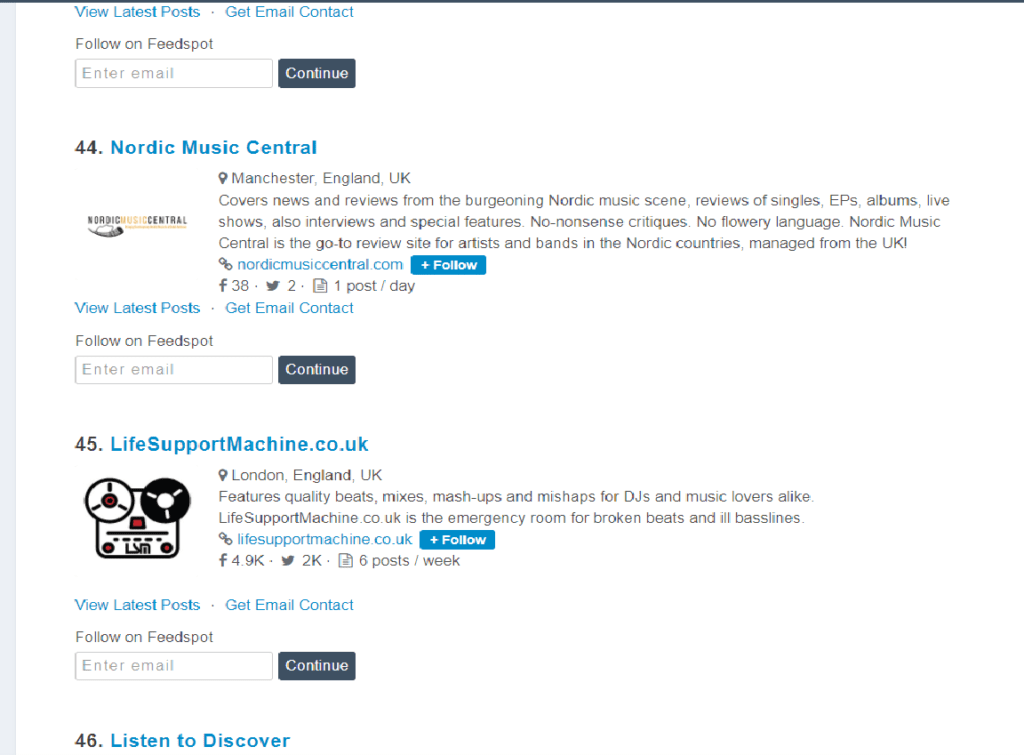 Ok, next target a Top 10 listing, bring it on. Only joking. Thanks to everyone who bothers to read my ramblings.
BTW I recommend you check out this Feedspot information site, there are plenty of great blogs listed there, including some I've written for in the past: https://blog.feedspot.com/uk_music_blogs/
To celebrate, I reckon it's time for another NMC Spotify Playlist, coming up soon…