Red Cell returns with their first single since their eponymous album earlier this year and one that will feature on a five track EP in a couple of week's time.
On this EP, 'Covered in Red', they delve into the world of cover songs, with synth-infused versions of popular Swedish songs, across genres; electronic synth-pop renditions of what they describe as "beloved classics."
The EP will feature covers of songs by Swedish icons like Niklas Strömstedt, Ace of Base, Tommy Körberg, and other treasures from Sweden's rich musical heritage.
Stefan Aronsson and Jimmy Skeppstedt have set out their stall to reimagine each original song, infusing them with their synth melodies, strong hooks, and intricate electronic details.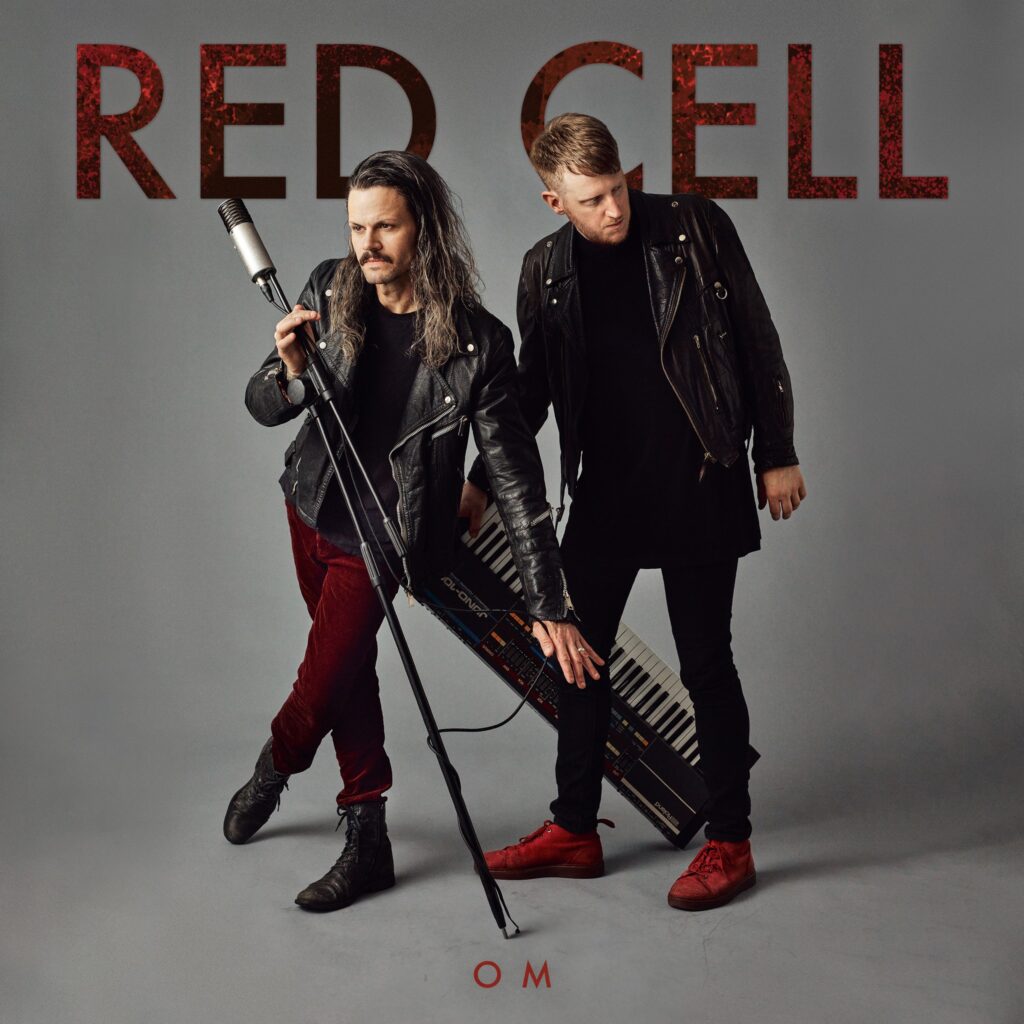 The opening track is also this single, 'Om', which Mr Google tells me translates as 'If'; a classic hit for Niklas Strömstedt, but reinvented with Red Cell's electronic melodies.
As far as I'm aware there is no connection to the meditative Om of Hindu philosophy but I'm not saying for sure that there isn't because there is an Indian sub-continental or perhaps oriental feel about the opening bars before it morphs into a rocker that could have been plucked out of the 1980s from Depeche Mode, Tears for Fears or Erasure, with the sort of thumping bass line that you just don't hear these days.
I'm not familiar with the original song so a comparison wouldn't be appropriate but I can repeat what I've observed previously, that while Red Cell's Stefan Aronsson and Jimmy Skeppstedt openly admit that they channel 1980s analogue synthesiser classics what they really have is a unique sound of their own, irrespective of original works or covers and they will even find a hook where one barely existed before.
The EP 'Covered in Red' will be released on November 17th and will be available on all major streaming platforms.
Find them on:
Facebook: https://www.facebook.com/redcellmusic
Instagram: https://www.instagram.com/redcellmusic/
Bulletproof Poets (Sweden) – The Winter Fair (sample track from EP)
Bulletproof Poets appeared here in August,a relatively new (November 2022) Swedish band for which the lead singer is Helena Montgomery, who is no stranger to NMC, with many reviews of her thoughtful, well-crafted songs. And, as it happens, she was raised on the 1980s synth era, devoted to bands and artists such as Depeche Mode, Howard Jones and The Cure, some of the bands I just referenced to Red Cell above.
The band name has a complex history but I'll leave that in the safe hands of the original review article! All I will add here is that all their lyrics are poems written by the Polish poet Monika Kostera and the music and arrangements are made by the bands guitarist, Tommy Jensen. Tommy says he gets sick of his own lyrics while using poetry "is great because it upsets song structures and the mood of the songwriter becomes very elastic."
That article featured a track from an EP, 'In the surrounding space', released on 3rd November.
The track then was '2017', released as a single, and which I described as "heavy and portentous folk rock, the chunky bass especially sounding like a tunnel borer somewhere in the Alps, and of the type practiced in the 1960s by the likes of Lindisfarne, Fairport Convention, The Strawbs, perhaps even Jethro Tull at a pinch."
I was looking for something a little different for this sample track and there a couple of them where the song structures are well and truly upset.
One of them is the final one, 'The Winter Fair', which sounds like wordplay – a winter event and a statement about the weather.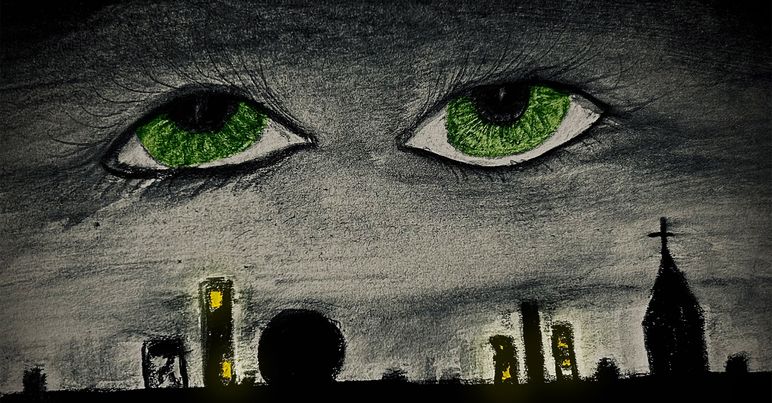 What fascinates me about this song is what sounds like deliberate discord or dissonance in the tune, but it isn't, they simply grind it out in such an earthy fashion. Then there is the odd metre, time signature changes and variation in pace to contend with.
On the basis of this track I'd compare them with the British band Trembling Bells, which was definitively alt-folk/psych and there is a psychy feel to this work.
Trembling Bells produced challenging music for the discerning connoisseur and that is exactly what Bulletproof Poets are doing. And don't underestimate the skill needed to convert poetry into song lyrics. Across this part of Sweden it seems to come easy as I can think of several songwriters who do it.
But it's bloody hard, believe me!
Find them on:
Facebook: https://www.facebook.com/profile.php?id=100093457593699