Stoned Statues (Finland) – Be my Guest (sample track from album Guardian)
I have to admit to being a little perplexed when I read that Stoned Statues are practitioners of 'alt-metal' and I couldn't even imagine what that is. Isn't everything about metal 'alt' in the first place, so that it would count as alt-alt metal? Then I find that the likes of Linkin Park and Rage against the Machine fall into that category. You learn something every day.
I was enjoying the opening track 'Take me with' you from their recently released album 'Guardian' which showcases an attractive vocal from Jenna Kosunen when my attention was drawn to a 'focus track', namely 'Be My Guest', one which the trio particularly wanted to share.
They say, "Placed at the heart of 'Guardian''s narrative, 'Be my Guest' details the narrator's attempts to guide the character through an emotional transition of building walls. These walls surround the character so as to not let anybody in, a relatable concept for many with the band highlighting the lyric "don't belong when curtains fall" as the emotional mantra of the track."
They continue, "'Guardian' is a character that appears in different situations and perspectives throughout the album. Each of us is longing for some kind of guardian, but sometimes it can also be something or someone who will hurt us the most."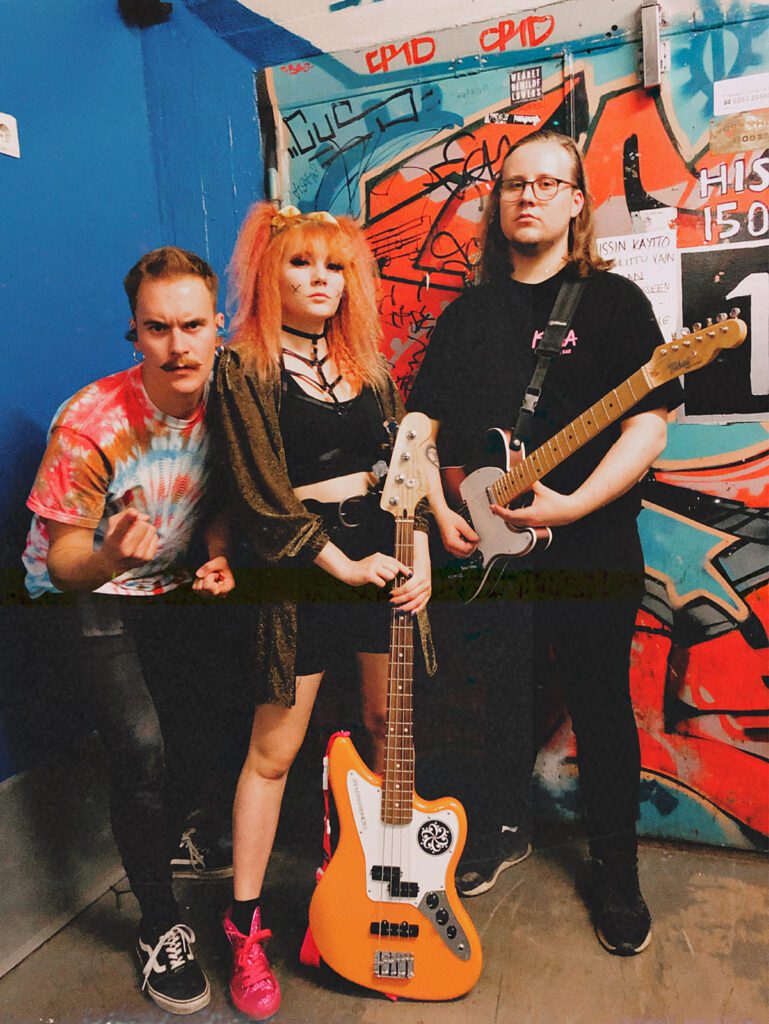 Ok, so what we have here is something that falls between a prog rock concept album and the established traditions of Finnish metal.
That should suit me down to the ground and it does.
The song needed a couple of hearings before I truly got into it then I began to appreciate how it switches rapidly between a complex prog-style bass riff into a harder rock piece and then completes the progression with a symphonic metal flourish, all the while retaining an ear pleasing melody.
Meanwhile Ms Kosunen develops the sort of pipes one associates with some of her illustrious peers on the Finnish scene.
An impressive track on many counts and they sound like a band I'd be happy to travel a distance to see.
The album was released on 3rd November with a UK physical release date of February 2024.
Find them on:
Facebook: https://www.facebook.com/stonedstatuesofficial
Instagram: https://www.instagram.com/stonedstatuesofficial/
Brimheim (Faroe Islands/Sweden) – Brand new woman (single/future album track, featuring eee gee [Denmark])
In one of those strange coincidences I was writing about eee gee only a couple of months ago and her song 'Promise to pick up the phone' in which she appeared to be relishing a return to her roots having failed to settle in New York.
I compared it to works by several other artists who had similarly had their dreams shattered, such as Norway's Siv Jakobsen – also in New York – and the US's Lissie (in California in her case) and also mentioned Brimheim's adventures there in New York in her song 'Call it what you want', in which she found the love in Manhattan that was denied to her in the Faroe Islands, engaging with her girlfriend even though it broke her mother's heart.
And now the two come together, perhaps literally, I wouldn't know, in Brimheim's latest single and the second track from forthcoming album 'RATKING', called 'Brand new woman.'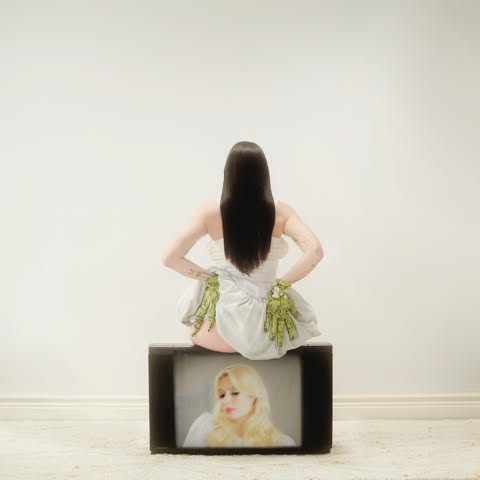 The song was inspired by the "cool girl" monologue from David Fincher's film 'Gone Girl', the premise of which is that a cool girl doesn't pretend to care, when actually she cares deeply.
She pretends things don't hurt when they do and abandons herself for someone else's approval. She bends over backwards to transform herself into a person who can be worthwhile to love. In this song, she's someone so used to settling for scraps of attention that she loses touch with reality and fantasises about tapping into survival instincts—a wild, violent sense of self-respect that propels her into a new life. "A suburban housewife nightmare" is how she puts it.
Holden Caulfield might have called a cool girl a phony, and he knew a thing or two.
So, "the song is about the pressure of trying to live up to the myth of the perfect woman – a devoted and obedient dog who never complains. Unfortunately, I have been that woman in past relationships. Society's expectations of women have definitely shaped that ideal, but in the end I only have myself to blame. It's something I've exposed myself to when I valued convenience over authenticity."
Don't ever check out a Brimheim song and expect to find anything other than a moral and philosophical treatise.
Musically and lyrically she excels with each release. The song rattles along at a fair old pace, a strong melody underscored by a riveting bass line and adorned with little piano and synthesiser accompaniments and with a blistering chorus.
And she writes well. Very well.
"There's always been a feral dog/ Clawing its way out of me/ If I ever let her see/The light of day/then maybe/I could be a wild woman."
It's so reminiscent of Lissie, transposed from her Midwest habitat to a windswept North Atlantic group of islands with more sheep than people, while the duet with eee gee, who contributes a verse as the alter ago, is sublime.
I can only hope that UK radio DJs pick this one up and give it the attention it deserves. She is rapidly becoming the complete package and needs to be heard here.
Expect more of the same. The forthcoming album 'RATKING' (March 2024) will "shine a relentless light on the dissonance within Brimheim. It explores her shame, frustration with normative gender roles, and unmasks the parts of herself she has spent a lifetime repressing."
You have been warned.
Find her on:
Website: https://www.brimheim.com/
Facebook: https://www.facebook.com/brimheimy
Instagram: https://www.instagram.com/brimheim/