Two new songs are here in our hastily cobbled together Potpourri section to reflect the mountain of releases presently; this time one each from Denmark and Norway and both with an accompanying video. As has become the habit in this section there is an allocated 'mark' out of 10.
Biljana Heights (Denmark) – Stranger (title track from EP)
Biljana Heights is actually Danish-Croatian-Macedonia. I don't know if that is her real name. In the case of lanky US model Cassidy Heights it isn't and Croatians are notably tall. Perhaps it's a play on words?
She's something of a singer-dancer-actress-model, having entered the Danish music scene as a soloist in January 2023, ten years after her time fronting the indie band Amber. She grew up in Denmark, was successful as a musician and trained as an actor in New York.
That musical success embraces the recent singles 'Stranger' and 'Lies', and now she releases her first solo EP, the seven-track 'Stranger', out of which three of the songs have appeared in American and Danish-produced TV series.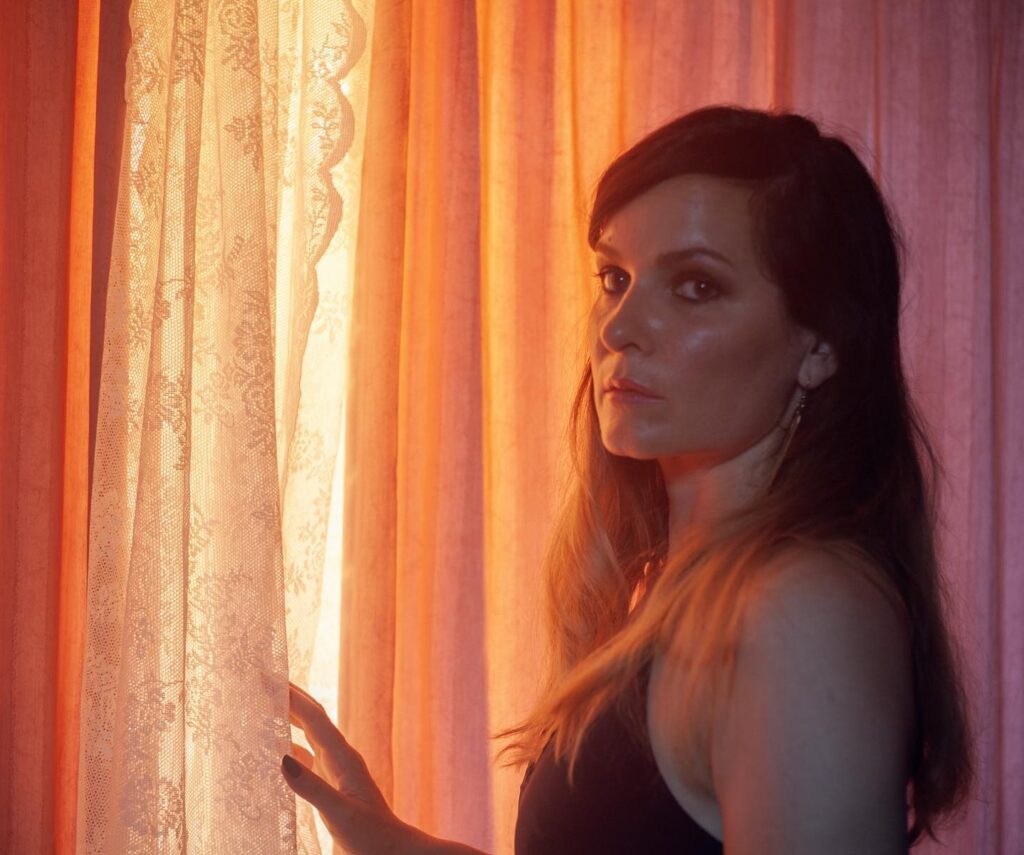 Let's take a listen to that single, which is the ultimate track on the EP. Alienation was part of her professional upbringing as she moved around frequently and isolation seems to be a theme both of the song and of the accompanying video here.
Indeed the EP concerns itself with the broader concept of alternative realities and there is something of The X Files in the atmosphere she creates as she wanders through dense foliage, which reminds me of the eerie atmosphere in the Australian TV drama Black Snow which just finished here and in which the nasty events took place behind a forest of sugarcane.
They are about to start on a second series, she could do worse than to pitch for the score.
"I live in Brooklyn/I leave every man who comes my way" she laments in the opening lines, referencing New York's hippest borough and one in which I guess she actually has lived in, probably in Williamsburg. That place has accounted for so many failed relationships in songs.
She sits somewhere between Laurie Anderson and Sweden's oddball Skott (think especially of her 'My Name'; what you might loosely call 'prog pop'.
What particularly struck me was her subtle chord selection on the piano; it is very pleasant on the ear. As, for that matter, is her alluring vocal. Some say she sounds like Lana Del Rey. I say LDR sounds like Biljana Heights.
I haven't a clue why she finishes the video with a scene straight out of The Exorcist so please don't ask!
8/10
Find her on:
Facebook: https://www.facebook.com/biljanaheights
Instagram: https://www.instagram.com/biljanaheights/
Andreas Voll (Norway) – Love is the Key (sample track from the album Perfect World)
Andreas Voll is a 20-year-old from Jæren in Norway who released his debut album 'Perfect World' back in September, after working on the project for three years. The entire album is his own work and he spent part of a study programme in the US, specifically to improve his English for foreign releases.
He started writing the album after the passing of his father in 2020, and the record is about losing someone you love, with a message to focus on the good things in life and to dream to achieve a "perfect world" for yourself and which is all any dad could hope for their son.
His musical inspiration comes from an eclectic mix of "previous generations of rockers" including The Beatles, Queen, A-Ha, UNDERGRUNN and Kaizers Orchestra among others. And it seems he had some high level assistance on the album from the likes of A-ha's drummer Karl Oluf Wennerberg, bassist Jonny Sjo from D ́Sound and top guitarist Bernt Rune Stray.
He says he wants to bring together different art forms and has had nine paintings made for the record, by the New York-based artist Bernhard Bratsberg.
The selection of a sample track was made easy as Andreas linked a lyric video for the final track 'Love is the Key.'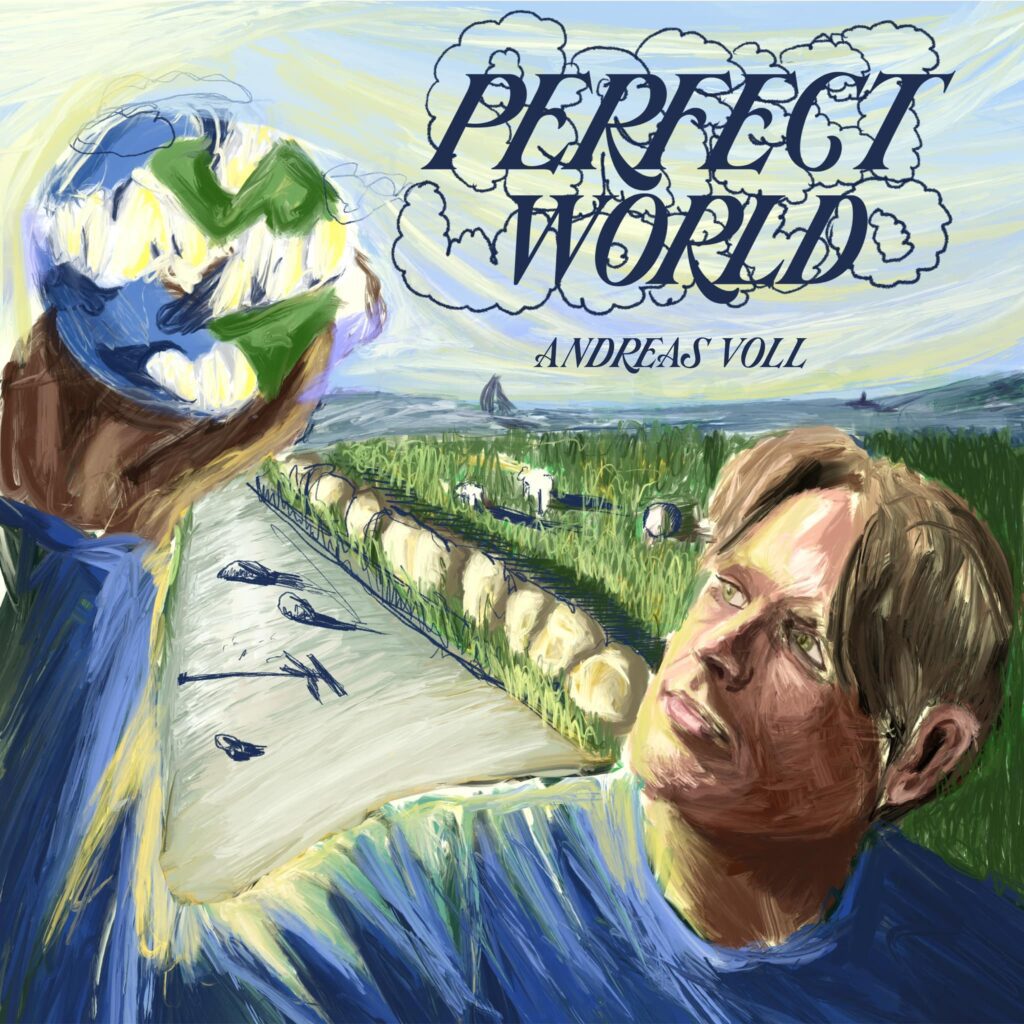 Now it's easy to be cynical about songs that are sentimental and even a little schmaltzy and I dare say some other publications would do just that but there is a greater demand for upbeat, positive-outlook songs like this than you might expect.
As evidence I cite the acoustic version of 'Together in Electric Dreams' released by alt-folk duo The Portraits at Christmas 2020, a charity song dedicated to those lost in the Covid pandemic in that year and which was very popular.
The opening section is vaguely reminiscent of Billy Joel's 'Piano Man' and draws you quickly in while if they ever remake any film starring Howard Keel they've got their bass/baritone guy right here.
And if anyone reports an unidentified flying object over Norway, you know where to look.
7/10
Find him on:
Facebook: https://www.facebook.com/profile.php?id=100010538709917
Instagram: https://www.instagram.com/andreas_voll/