So many releases, so little time, so it's a case of another Potpourri of tracks, this time kicking off with Vanina, a singer and songwriter with the project LYONNE. She's originally from Argentina but has been living and in Denmark for the past five years, working with Danish musicians.
Her new album, New York', was released on September 29th on streaming services and will be on (limited edition) vinyl on October 6th.
She says the album is dedicated to and inspired by New York City, and is the first one of a trilogy dedicated to the cities that "formed her", and that Buenos Aires and Copenhagen will complete the circle.
It's an 11-track album and I wasn't quite sure what to select as a representative track. I was glad to find no cover of 'Empire State of Mind'. That sort of idolatry probably doesn't fit with New York's current condition as eee gee, also from Denmark, revealed in her latest single recently.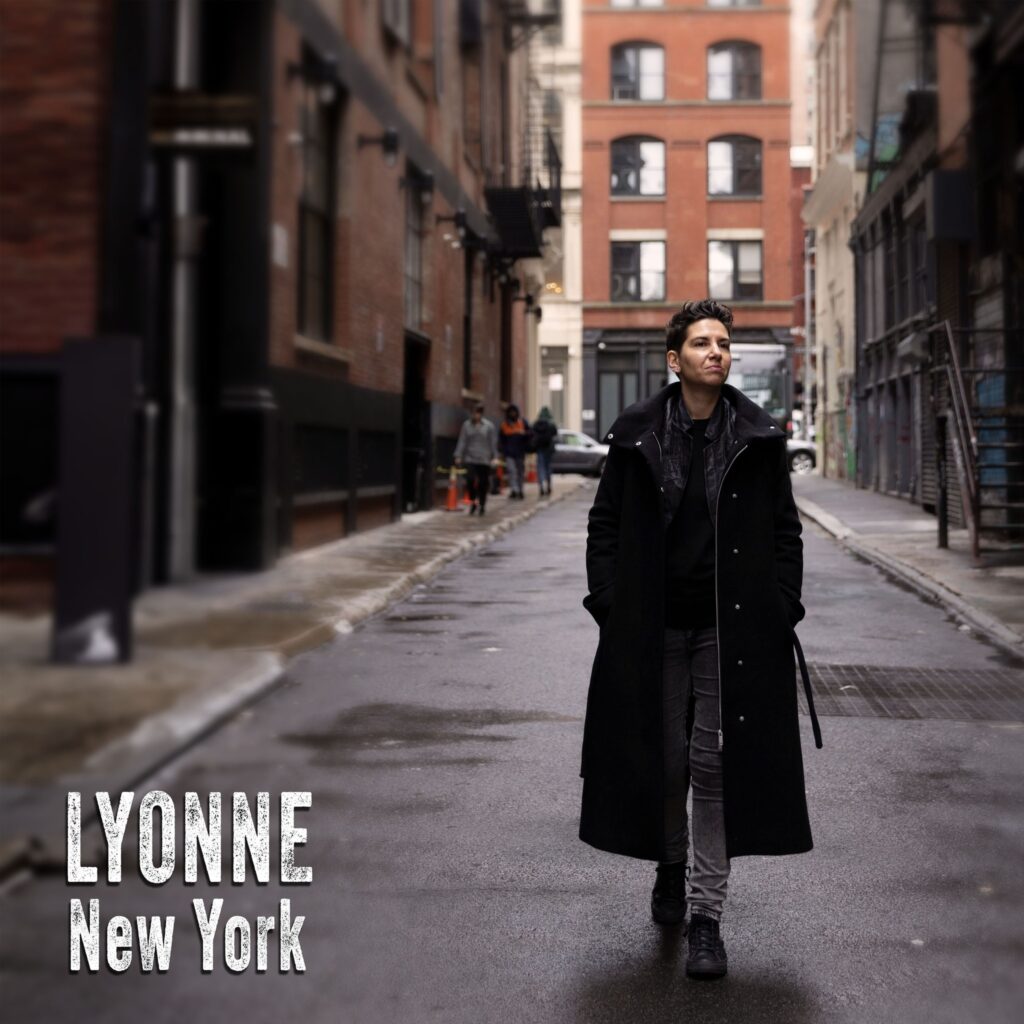 'Gramercy Park' looked attractive at first until I remembered that 'the New York Slayer', a serial killer with a particular dislike of English tourists, almost slashed me there back in the early 80s!, while 'We'll meet again' sounded like something Vera Lynn might have sung. (It turns out to be a rather excellent ballad, with all the hallmarks of Holly Palmer).
In the end I opted for the opener, 'Corners'. I read somewhere in a bio that her music plays like a soundtrack to Catcher in the Rye, and that's exactly the sensation I draw from this track. I'm thinking particularly of that train ride into New York from college in Pennsylvania by Holden Caulfield, into the unknown. Or it could be from a Lynch movie, perhaps even an episode of Twin Peaks.
There's an edginess about it that has the darker corners of any big city built in to it, amplified by unexpected jazz breaks.
Her press release makes comparisons with Norah Jones and Sharon van Etten. I tend to agree with that but on Corners' I'd also throw Caroline Polachek into the mix for that extra bit of tension.
She isn't a new artist, having been on the scene since 2015 with three EPs to her name but already I strongly suspect this album will be her big breakthrough.
8/10
Find her on:
Facebook: https://www.facebook.com/lyonnemusic
Instagram: https://www.instagram.com/lyonne_music/
Next up is Tinyhawk & Bizzarro, the Finnish indie rock band (a collaboration between Jenni Kinnunen [Tinyhawk] and Bizzarro, which comprises Markus Väisänen (guitar), Teemu Aho (bass), Jaakko Pöyhönen (drums) and Juuso Kolho (synthesiser, percussion) and which has lit up these pages on several occasions with their experimental instrumental rock that can even be danceable.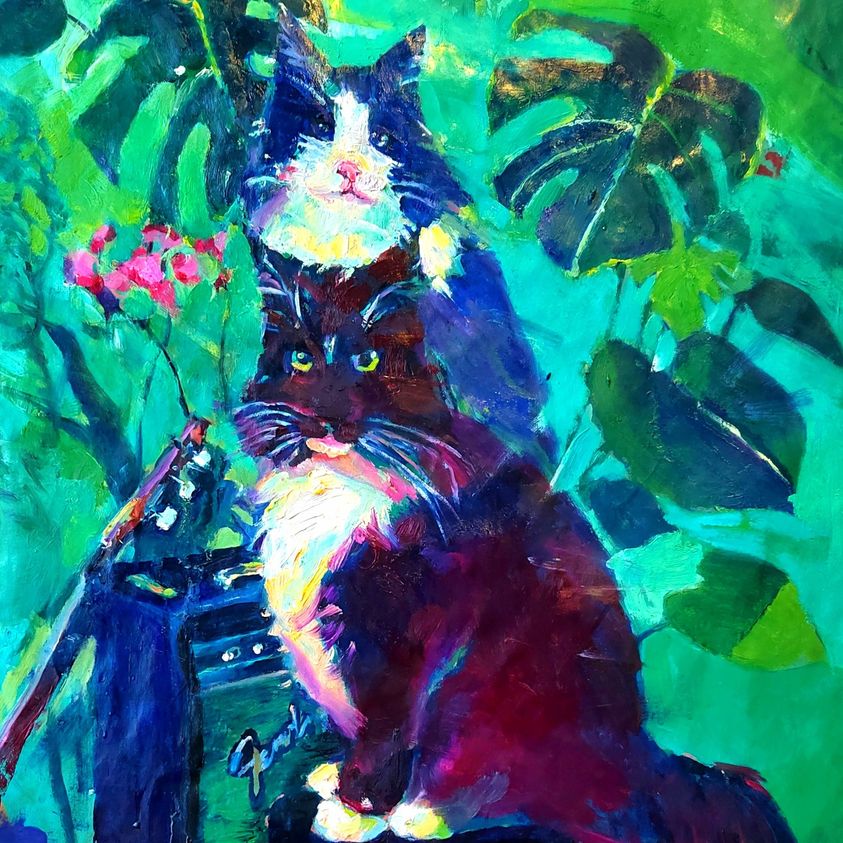 Again it is an album that they are releasing, entitled 'Nekorok', from which we have already reviewed the title track this year and, prior to that late in 2022, the track 'Yorokobi'.
I described 'Nekorok' as being "so evocative that film and TV images will subliminally flash into your mind whether you like it or not", while 'Yorokobi' had a 60s feel and ranged across "a Japanese sound, a Caribbean feel and what could be something from The Tornados or The Shadows in the 1960s and that's just in the opening bars."
Ergo, I wasn't sure quite what to expect this time and was further confounded by the fact that almost every track has a Japanese sounding title, and obscure Japanese at that. There's no explanation of that, I assume they just got lost in translation if you'll pardon the movie pun.
The titles sound like the language English comedian Al Murray uses for his send up of the Bruce Lee-like Tokyo Stock Exchange character in his spoof on 'How Global Finance Works'. If you haven't watched it, find it on YouTube, it's the funniest thing I've ever seen.
But I digress. I eventually selected 'Haato' as the sample track, not because it is the shortest but because I am an admirer of Nightwish's drummer Kai Hahto; well it's as good a reason as any.
The song is more laid back than the others the next track has a buzzing guitar solo while a later one is a cacophony of guitar) but is very well stitched together in a way that makes you think of a Japanese Genesis if you can imagine such a thing.
Inscrutable, one might say. It will definitely be big in Japan.
7/10
Find them on:
Facebook: https://www.facebook.com/profile.php?id=100088252164471
Songs are often inspired by the discovery of memorabilia and such is the case with Norwegian septet The Northern Belle, one of whose members (Stine Andreasson) discovered a box of love letters from her grandfather to her grandmother, some of them dating from a time when he was living in the UK and she visited him for a couple of months, some of their time together being spent in the 'Merchant Navy Hotel', which is where this song got its title from as you've probably guessed.
I've come across them previously, and I recall that they occasionally combine with other Norwegian artists such as Louien, Signe Marie Rustad and Siv Jakobsen, all of whom have appeared in Nordic Music Central.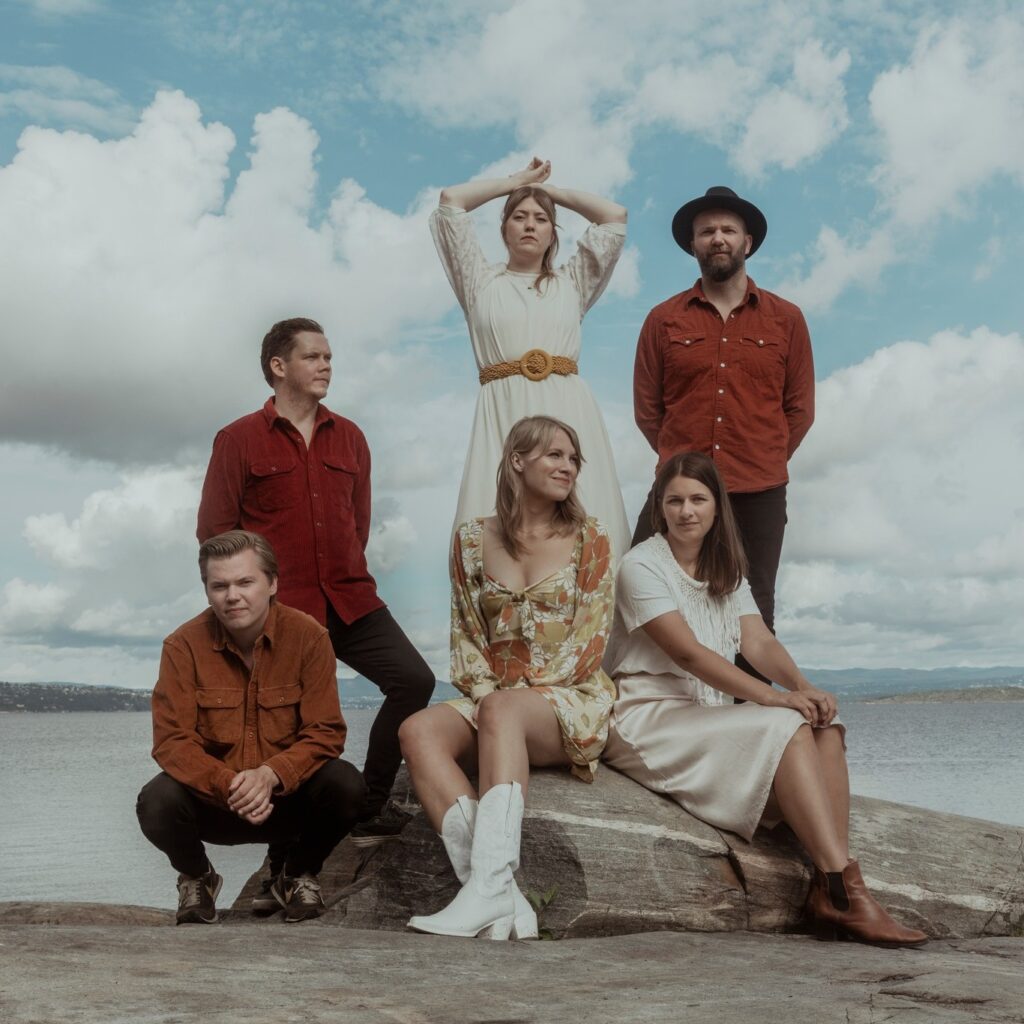 Style-wise they are expert exponents of up-tempo 'Nordicana' and I was attracted to a description of them being 'Fleetwood Mac fronted by Jenny Lewis'; Lewis in this case being Stine Andreassen.
I imagine there were some fun and games in such establishments and probably still are as folk who have been at sea for months on end get to let their hair down and if I heard the words correctly The Northern Belle acknowledge that in the lyrics.
The acid test of any song is whether it conveys the atmosphere of its subject matter and this one does exactly that.
7/10
Find them on:
Facebook: www.facebook.com/TheNorthernBelleMusic
Instagram: www.instagram.com/thenorthernbelle_official